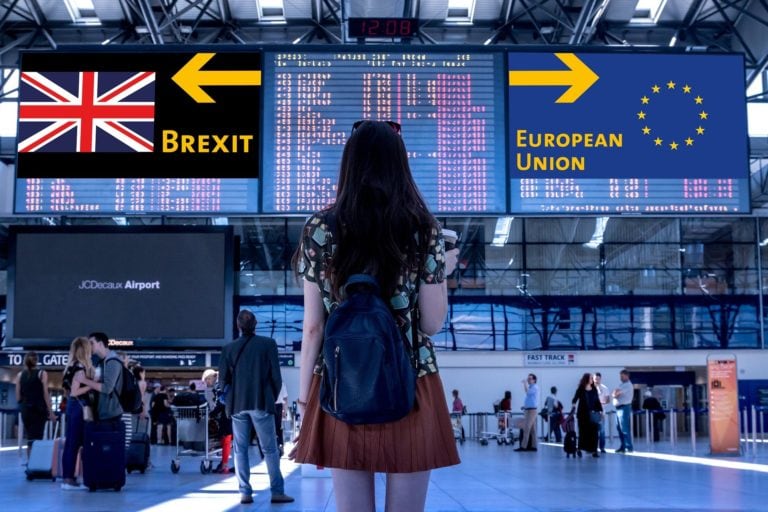 The following information is valid as of 15/01/2021, Source: ETOA.
More information: https://www.etoa.org/policy/brexit/
The UK left the European Union on terms set out in a 1,246-page 'Trade and Cooperation Agreement'. Topics negotiated in the Agreement included temporary mobility, air and road transport and reciprocal healthcare arrangements. The agreement is provisional (pending ratification). It is not law and its implementation will entail various processes and arrangements not yet in place. Further detail and clarification will be required. Here, we focus on rights and restrictions which will have direct operational impact to assist in planning. The most complex and problematic issues relate to guiding services.
Entering the UK
EU, EEA or Swiss national ID cards can be used to enter the UK until 30th September 2021. However from October 1st, 2021, a valid passport will be required for entry because they are seen as more secure. A visa is not required for holidays to the UK  for EU, EEA or Swiss nationals.
Coach transport
Market Access: Coach tours which both start and end in the coach operator's home country will be able to continue between the EU and UK due to the UK joining the Interbus Agreement. In addition, tours which either start (subject to conditions) or end outside the coach operators home country can also continue. Further information can be found in Article 6 of the Interbus Agreement. Please note the Interbus Agreement considers the EU as one country. Thus, for EU operators, the start or end of the tour can be in another EU state.
Furthermore, The Trade and Cooperation Agreement allows UK coach operators to travel through the EU to non-Interbus countries such as Norway and Switzerland.
However, cabotage services (pick up and set down of passengers) except on the island of Ireland is no longer allowed for UK coach operators elsewhere in the EU, and for EU coach operators in Great Britain.
Coach Drivers: UK Government guidance states that UK national coach drivers will not require a work permit but are subject to visitor rules in Schengen area (e.g. limited to 90 days in 180 day period). Our understanding is that EU coach drivers in the UK will also not require a work permit for stays of up to 6 months in line with UK Government visitor rules. For British and Irish citizens travelling between Ireland and the UK, there is no time limit due to the Common Travel Area.
In addition, the UK has retained EU driving and rest time rules but UK services will be subject to AETR rules in non-EU countries such as Switzerland. These are largely the same but differences are noted here in section 1.12.
Health
Reciprocal healthcare arrangements have been agreed for visitors between the EU and the UK. UK issued EHIC cards remain valid until expiry and will then be replaced by a new GHIC. EU issued EHIC cards remain valid in the UK. For travel between UK and Iceland, Liechtenstein, Norway and Switzerland, please see the healthcare section on our Brexit post transition page.
Guiding
Freedom of movement of EU citizens to visit and provide services in the UK, and of UK citizens to do likewise in the EU, has ended (excepting within the pre-existing Common Travel Area of Ireland and the UK). For work, freedom of movement has been replaced by a framework agreement on Services and Investment; these include guiding services.
While the agreement's introductory language describes a mutual intention to avoid unnecessary barriers, the detail is otherwise. In our initial analysis, we have focused on rights and restrictions related to UK citizens based in the UK because an EU citizen's right to provide guiding services in the UK are in practice unchanged providing the visit lasts no more than 6 months. The UK reserves the right to impose restrictions on freelancers providing such services but has not done so. The challenges for UK citizens wishing to work in the EU are significant.