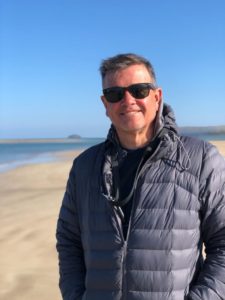 It's hard to describe the seismic impact of Covid-19 on travel and tourism globally and Tour Partner Group hasn't been immune to that. Our strategy, since our creation in late 2017, was to build a European DMC business that was sufficiently diversified across its destination mix, product offering and customer base to weather the kind of disruption in our sector that we have seen all too regularly over the last few years. Despite that, nothing we could have done would have sufficiently prepared us for what we have experienced over the last 2 years and the devastating impact that has had on so many, including amongst our team, our customers and our destination partners.
As we look forward now with much greater optimism to the future and welcome tourists from all over the world back to our shores, we can see real evidence of the wish to travel unencumbered once again. Our recovery and forward bookings look very strong and with our longstanding partnerships, we will continue to strive to deliver the most authentic travel experience possible.
Here at Tour Partner Group, we have the people who will help make this happen. The people who know the ins and the outs and the ways around. People who know where and when to find the very best of what's there. People who are passionate about creating unique and personal experiences. People who care about the environment and constantly challenge themselves to reach higher sustainability standards. People who are experts and enthusiasts who want to share the love for where they live and what they do. People will always want to travel and we are there for them when they do.