HORIZONS by Tour Partner Group forms the MICE arm of Tour Partner Group, the leading B2B destination management company for the United Kingdom, Ireland, the Nordics and Baltics. Between 2017 and 2021, the individual MICE brands, Irish Horizons, Experience Scotland, Experience England and Tour Partner Group MICE Nordics, joined forces as founding members of the groups' MICE division under their existing brands. As the division builds on the success of the Group since its formation, the brands have now come together under one identity, uniting as one strong brand, HORIZONS by Tour Partner Group.
With more than 70 years of combined experience, the MICE teams have organised a large variety of international conferences, meetings, product launches and incentives. Collectively, HORIZONS by Tour Partner Group continues to strive to deliver high-end, cutting-edge services locally, through the teams of events professionals, backed up by the strength of a financially robust and diverse Group. With offices in or close to the destinations, the team is made up of local experts, who love and feel passionate about where they live. These people and their expertise at the heart of Horizons are what makes the brand stand out.
The new company logo, visuals and website capture the essence of planning unique and outstanding events and incentives. They feature a combination of classic and modern elements linked perfectly to the destinations by representing the heritage aspect of Ireland and the UK, while also playing on the modern image of the Nordics.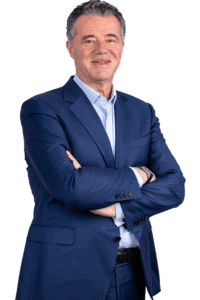 "My team and I are delighted to be able to bring you this news, which is a continuation of our success story from our humble beginnings. We continue to put you, our partners, first, as we are fully aware that your continual trust in us is the reason for our success. We thank you for your continued support and each and every one of us remains committed to building on our partnership with you to support your future success", said Christophe de Patoul, Managing Director of Horizons.
Contact
Christophe de Patoul
Managing Director – HORIZONS by Tour Partner Group